Student Officials Development
Presented by the NIRSA Foundation
For over 20 years, NIRSA's Student Officials Development program has been raising the bar for college and university student officials training.
Dedication to keeping it fair
NIRSA's program has a long history of serving as a high-quality source of well-trained officials. This training provides a grassroots solution to the shortage of young officials from the community and local levels, all the way up to the elite levels of college, and professional competition.
Through in-game training experiences, students learn to make real-time calls while shadowing experts. Students learn to officiate across multiple sports, as well as develop expert command of the rules and regulations in a specific sport.

NIRSA Foundation Officials Campaign 2018
Just like you, ZOOOM believes in the future and value of officiating.
ZOOOM has partnered with the NIRSA Foundation to support the Student Officials Development Campaign and you can too. Between January 3 and April 25, 2018, Zooom will match up to $2,000 in gifts made to the Student Officials Development Campaign.
Will it be Flag Football fans that make this Zooom Challenge a touchdown or the Basketball fans sinking the 3 pointers for Student Officials? All donations will support the general Student Officials Development Campaign.
Whether "Team" Flag Football or "Team" Basketball wins in this friendly competition—
student officials win by having additional funding for the Student Officials Development Campaign.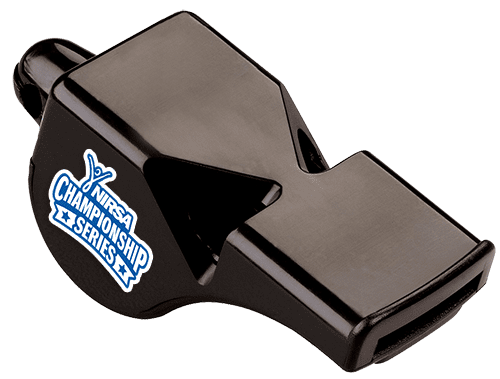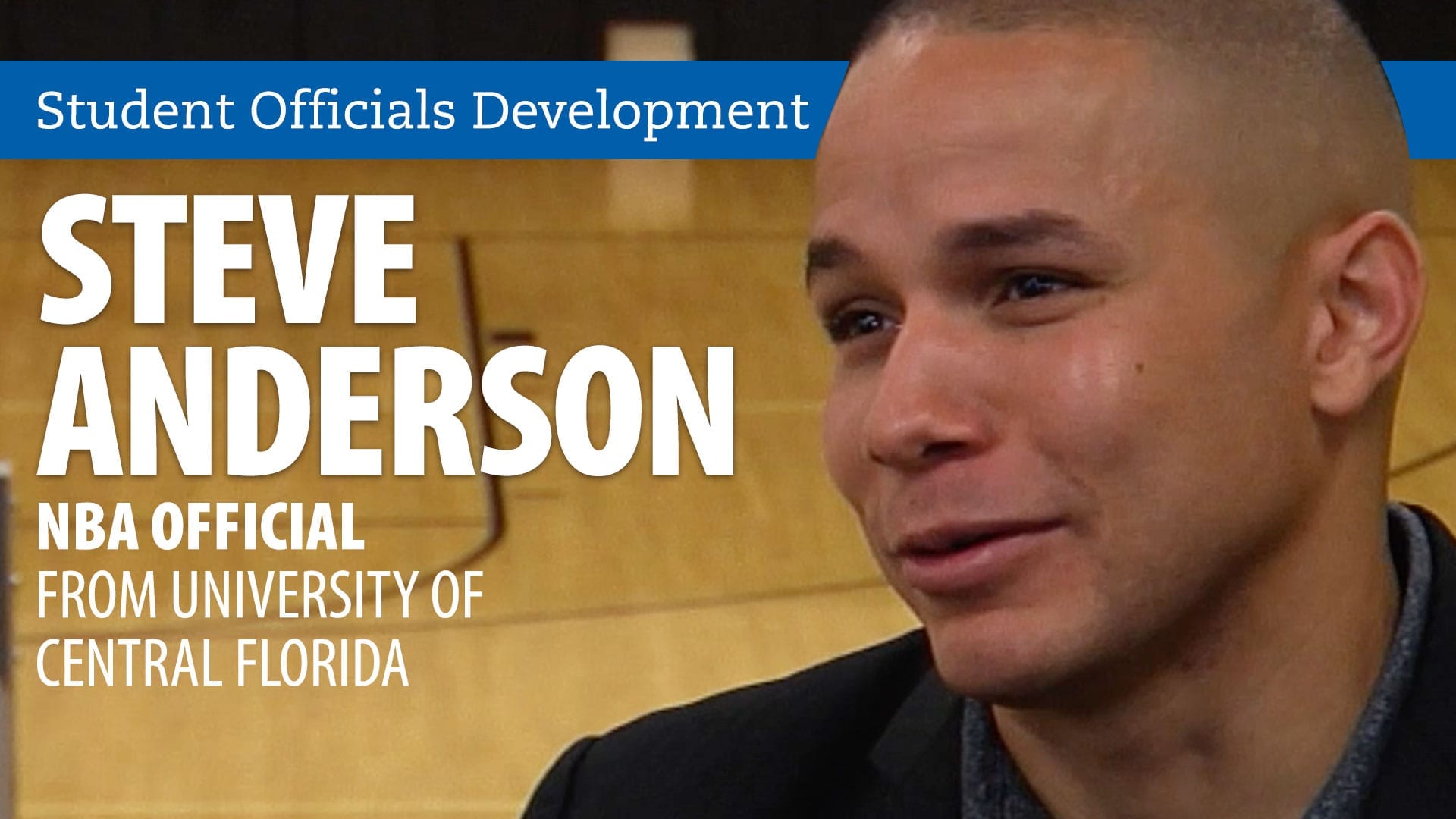 From Student to Court
NBA Official, Steve Anderson, tells how his beginnings at University of Central Florida prepared him for a career in officiating.
NIRSA's training provides young officials with the experience they need to contribute meaningfully in their communities.
Students build skills like conflict resolution, communications, problem-solving and decision-making. Young officials who participate in NIRSA's training become lifelong sports fans who give back to their communities on and off the field.
If you've ever donned the black-and-white stripes, fired the starting gun, or had to judge a minute-to-win-it game at the office, you know the pressure that comes with upholding the integrity of the sport.
With your help, NIRSA will continue to provide training to another generation of students who officiate in community, college, and even professional settings. Please earn your stripes by making a tax-deductible gift to NIRSA's Student Officials Development program today.
Need more information?
If you have any questions regarding the league or how to get involved, contact NIRSA.