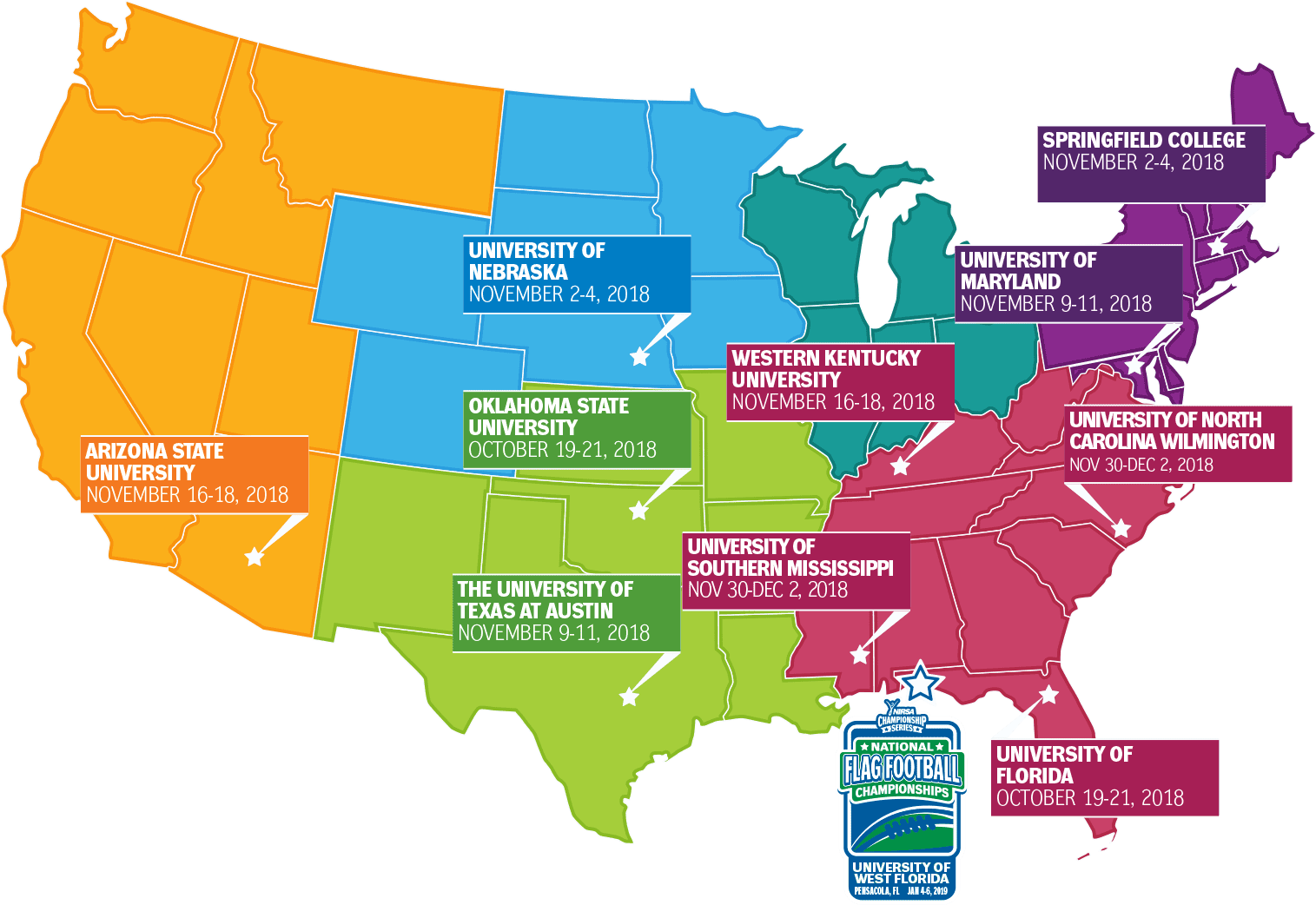 Click the tabs above to view regional tournament information
Region I
Springfield College
Nov 2-4, 2018
Thomas Verrico
413-748-3613
University of Maryland
Nov 9-11, 2018
Jason Hess
301-226-4425
Region II
University of North Carolina Wilmington
Nov 30-Dec 2, 2018
910-962-7443
University of Florida
Oct 19-21, 2018
Western Kentucky University
Nov 16-18, 2018
University of Southern Mississippi
Nov 30-Dec 2, 2018
601-266-5520
Region III
Information will be made available soon.
Region IV
Oklahoma State University
Oct 19-21, 2019
405-744-7407
The University of Texas at Austin
Nov 9-11, 2018
Region V
University of Nebraska-Lincoln
Nov 2-4, 2018
Region VI
Arizona State University
Nov 16-18, 2018
480-727-4744
Need more information?
Questions about the NIRSA Championship Series Flag Football Championship can be directed to the NIRSA Director of National Sport Programs, Valerie McCutchan.