The NIRSA National Flag Football Championships will be held in Pensacola, Florida on January 5-7, 2018.
Join us in Pensacola, Florida for the end of the 2017 NIRSA Flag Football season. University of West Florida is excited to once again host the top competition from across the nation, qualified student officials from different institutions, premier collegiate recreation professionals and special guests.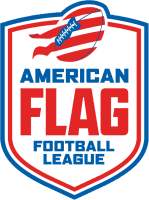 Thank you to our
Contributing Sponsor
More information coming soon.
Early Bird Registration
$400 – on or before December 8, 2017
Regular Registration
$450 – after December 8, 2017
October 1, 2017 – National Tournament Information Announced
Ascension Insurance offers coverage options for individual health, dental, vision, and travel insurance.
Need more information?
Questions about the NIRSA Championship Series Flag Football Championship can be directed to the NIRSA Director of National Sport Programs, Valerie McCutchan.