The Open Division was once again selected through a lottery system. Any team with membership in a NIRSA-affiliated league or minimum of four games played prior to the National Championships qualified to enter the lottery for their region.
The registration period for this year's lottery opened on September 26 at 6:00am PST. All teams who wished to participate must have registered by September 30 at 2:00pm PST.
On October 4 there was a live lottery draw (see above) where the lucky teams were selected to play in this year's tournament.
Questions? Contact NIRSA National Sports Programs Coordinator Nicole Jackson.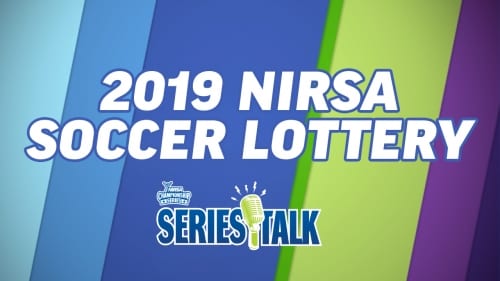 Need more information?
Questions about the NIRSA Championship Series Soccer Championship can be directed to the NIRSA Director of National Sport Programs, Valerie McCutchan.
It is with great regret that we inform everyone that the remaining portion of the tournament has been canceled due to extreme weather.
We will be in further communication with teams about moving forward in the future. We hope all teams, officials, and volunteers have a safe journey home.